CMMG Radial Delayed Blowback Action Tuning Kit Compatible with Law Tactical Folding Adapter
$23.99
Specifications
Product Information
| | |
| --- | --- |
| Country of Origin | United States of America |
| Compatible With | |
Delivery Information
0.370 Pounds
Product Overview
Whether you want the smoothest shooting carbine possible or are looking for added reliability while shooting hotter loads or suppressors, CMMG's Action Tuning Kit gives you the added flexibility to make your CMMG perform exactly how you like it. This optional Action Tuning Kit allows you to adjust the action to your preference much like changing buffers or changing gas port settings on an adjustable gas block.
Small, Medium, and Large weights allow for you to test and find the right weight for your setup. There is no universal answer for which works best. Barrel length, ammo selection, and suppressed or not play a large role in determining your weight.
Designed for use just like the standard Action Tuning Kit, the LAW Compatible kit has shorter weights that allow for the tuning kit to be used in conjunction with LAW Tactical Folding Adapters. Currently can be used in any of the CMMG Radial Delayed Blowback platforms, as well as Mk47 and MkW-15's that have the .250″ roll pin hole on the tail of the carrier.
Included:
Small, Medium, and Large weights
(3) .250″ x .625″ roll pins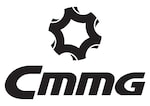 Made In United States of America