Kimber Micro Ready To Carry Semi-Automatic Pistol
$699.99
Specifications
Product Information
| | |
| --- | --- |
| Cartridge | 380 ACP |
| Capacity | 7+1 Round |
| Weight | 13.4 Ounce |
| Barrel Length | 2.75 Inches |
| Action Type | Semi-Automatic |
| Trigger Type | Single Action |
| Safety | Thumb |
| Threaded Muzzle | No |
| Barrel Finish | Stainless |
| Front Sight | Night Sight |
| Rear Sight | Night Sight |
| Frame Material | Aluminum |
| Grip Material | Wood |
| Frame Finish | Stainless |
| Magazine Quantity | 3 |
| Slide Finish | Black |
| Grip Style | Checkered |
| Grip Color | Rosewood |
| Compensated | No |
| Country of Origin | United States of America |
Delivery Information
| | |
| --- | --- |
| Must Ship to FFL Dealer | Yes |
| Shipping Weight | 2.390 Pounds |
The easily concealed Kimber Micro features mild recoil, smooth trigger pull and the intuitive operation of a 1911. The Micro group of pistols put legendary Kimber dependability into a small 1911-like platform. The .380 cartridge and simple operation make these pistols an ideal choice for many shooters. A wide variety of models are available, providing a selection of features that meet virtually any need. Collectively, they are among the finest ultra-compact .380 hammer-fired pistols anyone can carry.
The Ready to Carry (RTC) Package has everything you need to carry in one package. With the Micro Ready To Carry (RTC) package, you get your choice of Micro Stainless Rosewood (RTC) or Micro Two-Tone (RTC), a DeSantis Pro Stealth holster and two additional 7-round extended magazines for a total of three.
The Desantis Pro Stealth holster includes a steel belt clip for secure attachment and is reversible for left- or right-hand draw, and convenient attached magazine carrier in one comfortable, nylon holster.
Features
3 Magazines
Thumb Safety
Desantis Pro Stealth Holster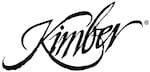 Made In United States of America